Photovoltaics (PV) Business
Photovoltaics Business Diagram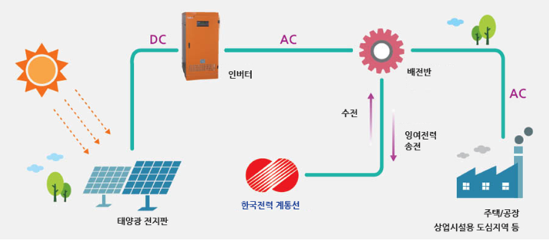 A photovoltaic system employs solar modules, each comprising a number of solar cells, which generate electrical power. PV installations may be ground-mounted, rooftop mounted or wall mounted. The mount may be fixed, or use a solar tracker to follow the sun across the sky.
PV Business Process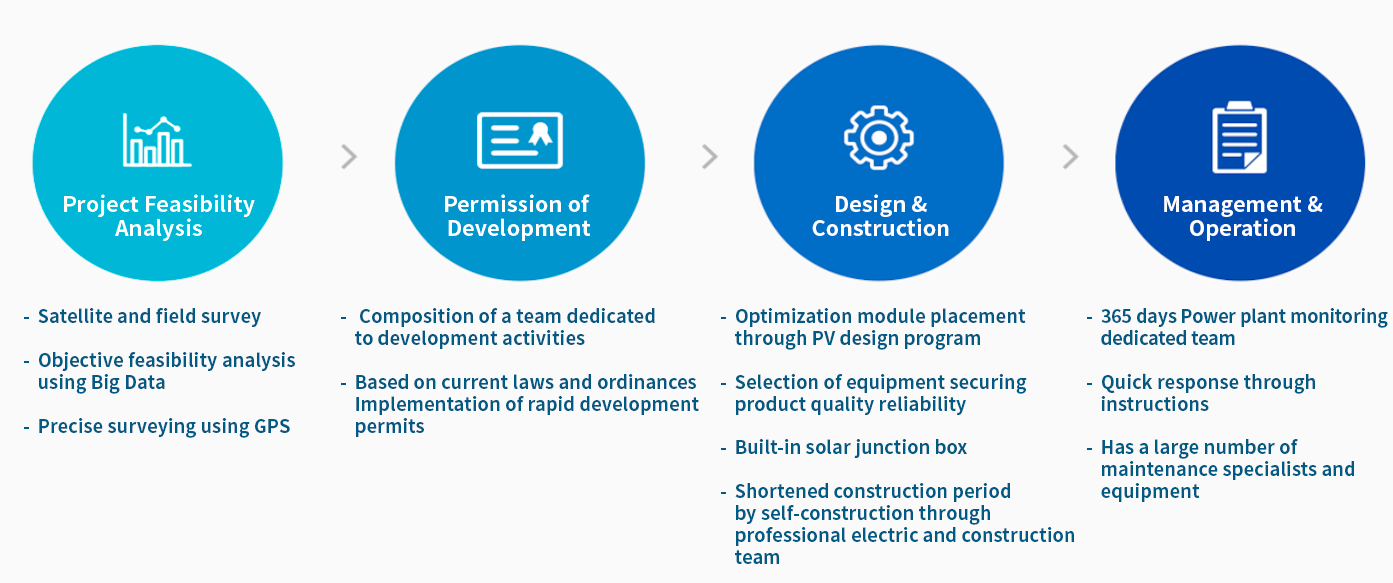 RPS Power Generation Business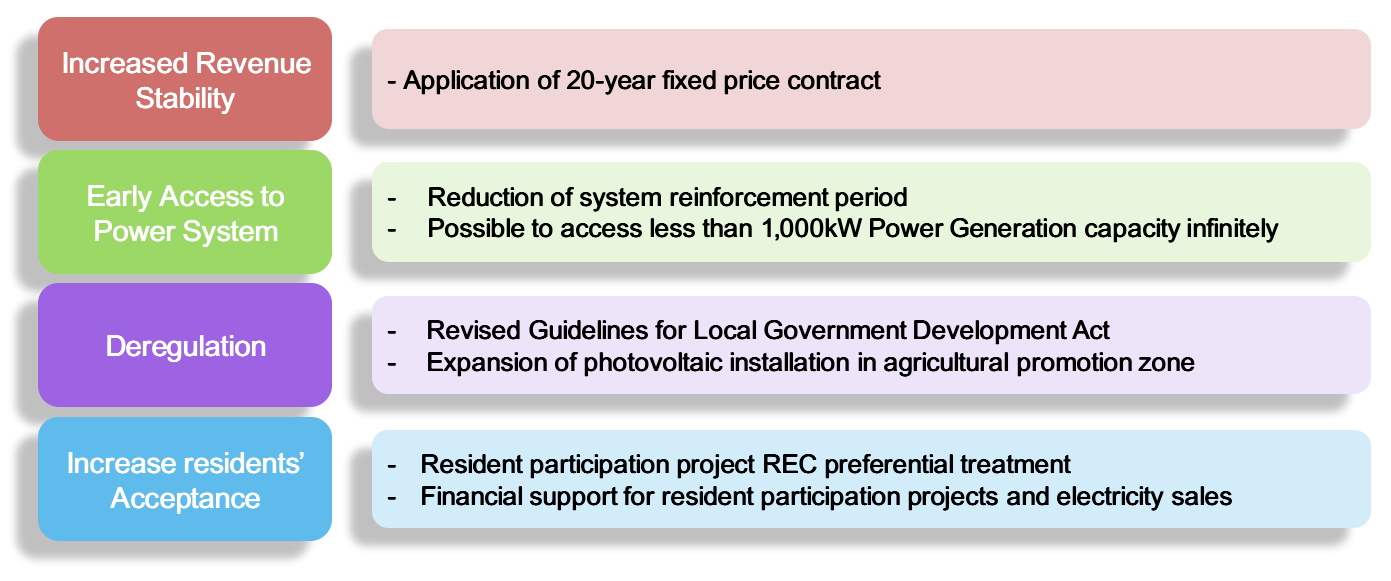 PV business procedures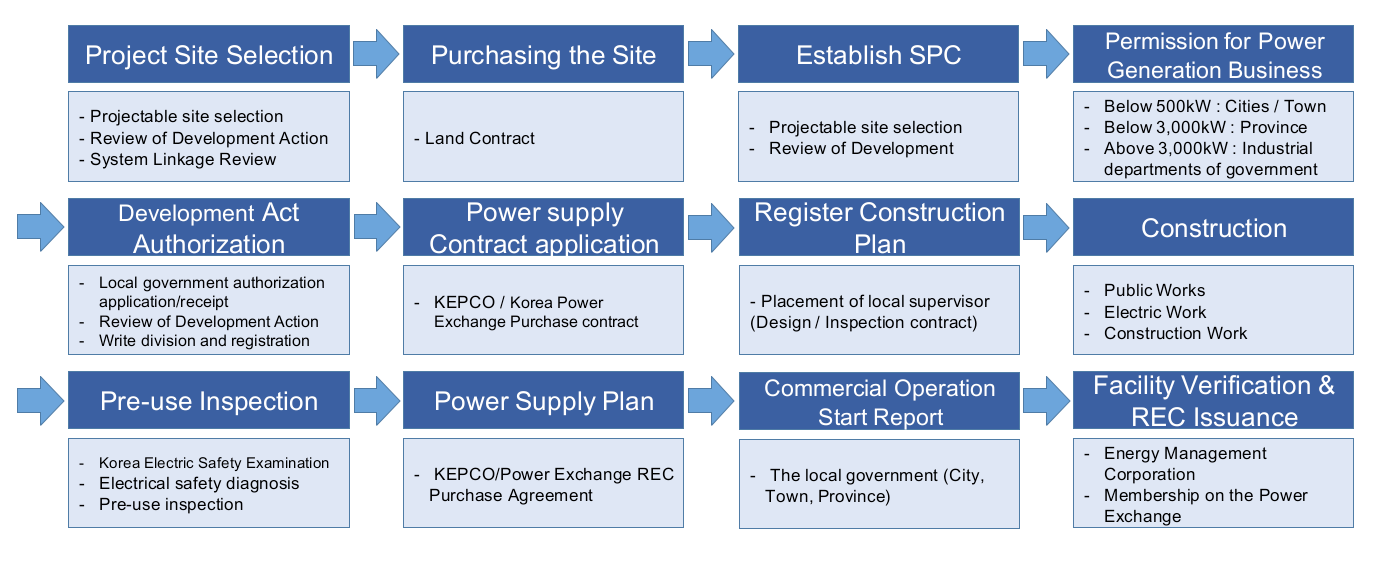 Approval Procedure for PV Business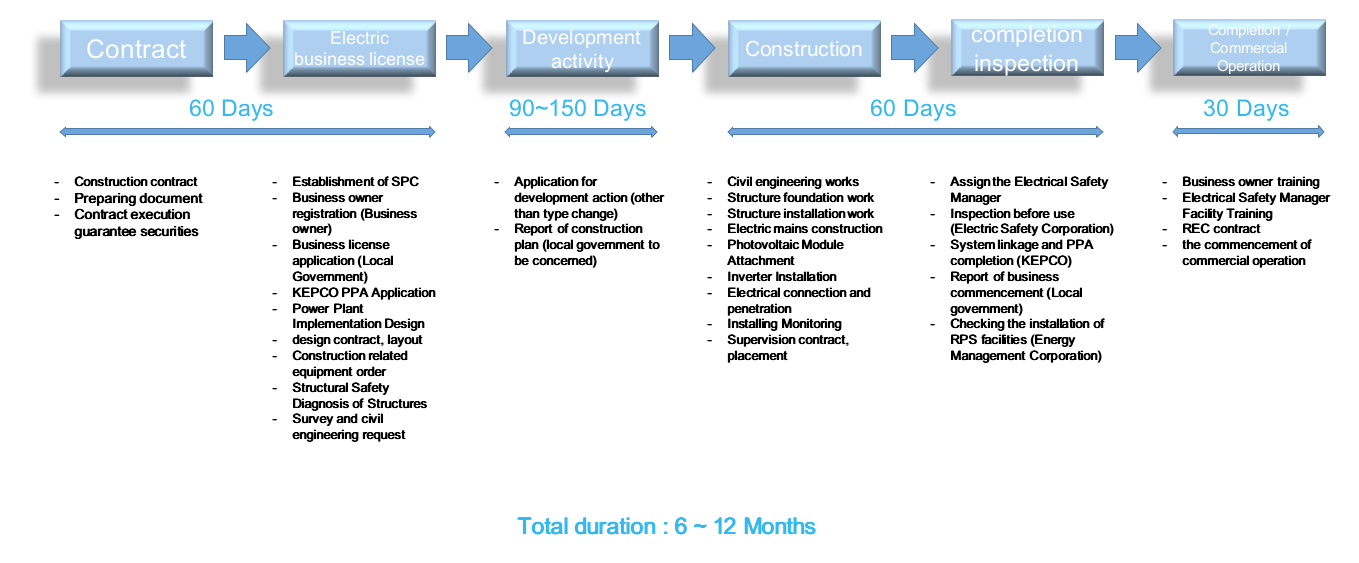 Process Schedule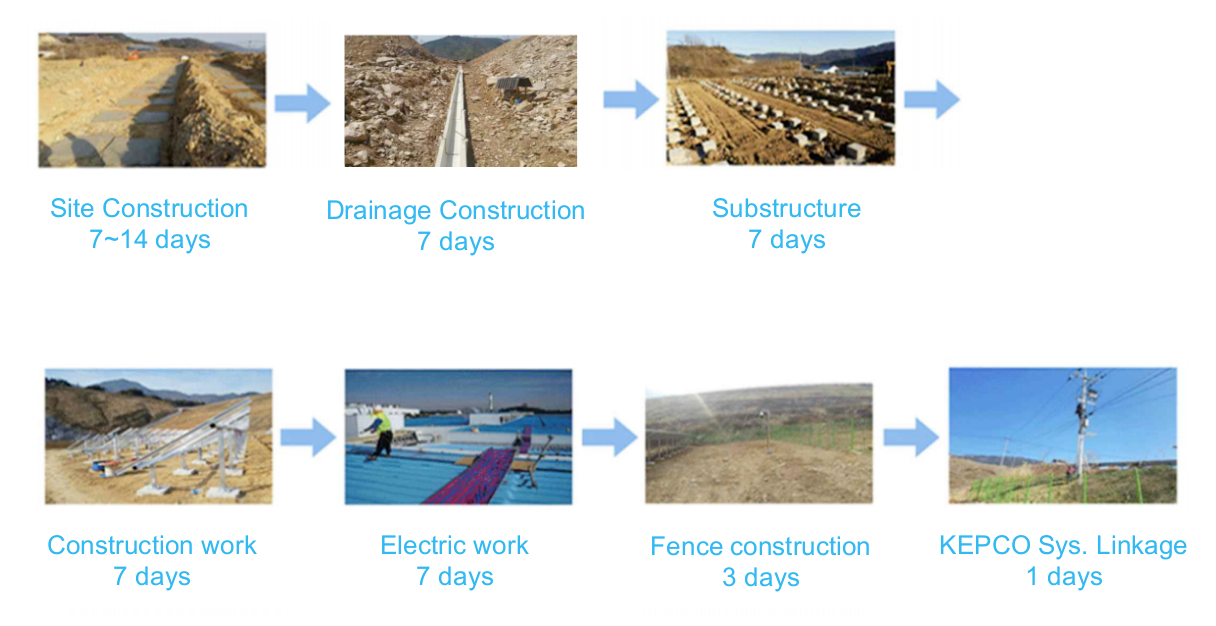 Self-operated solar power plant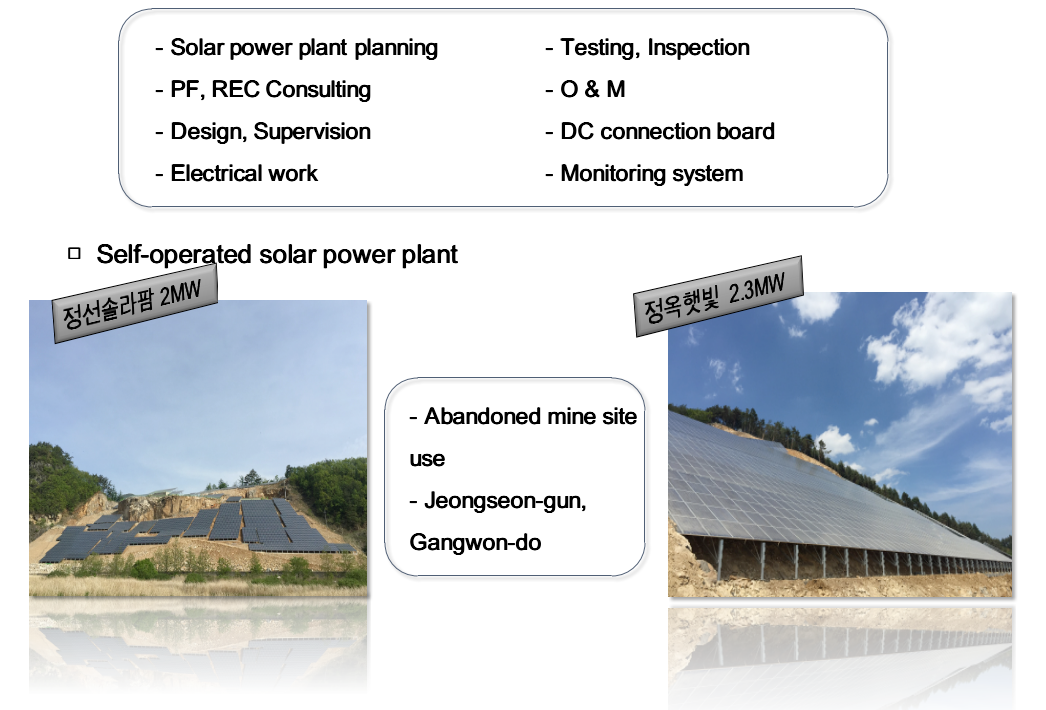 Photovoltaic Power Generation Business Installation Example
Design, Supervision
Design, Supervision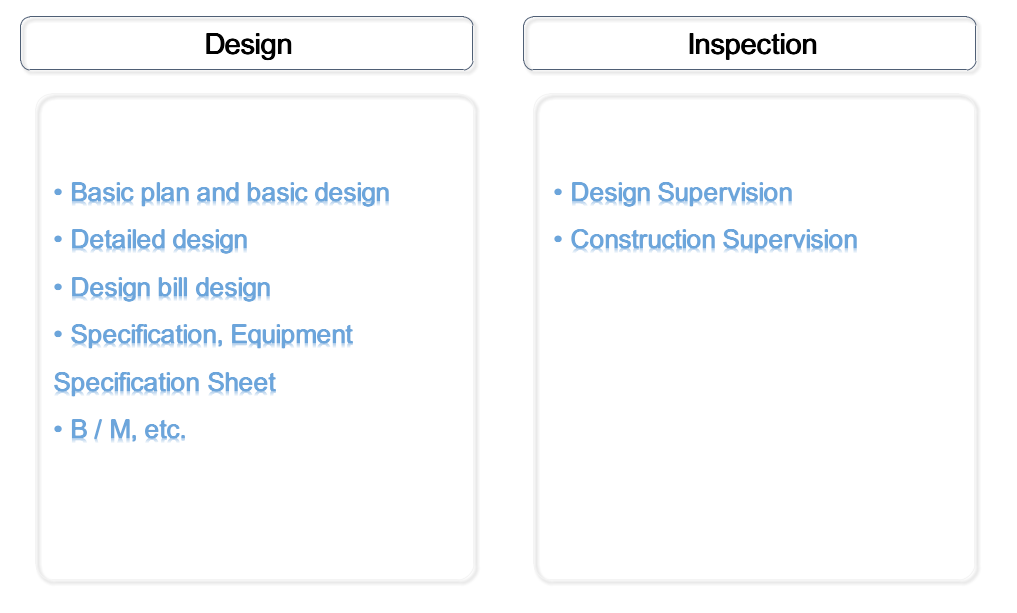 Implementation Design Procedure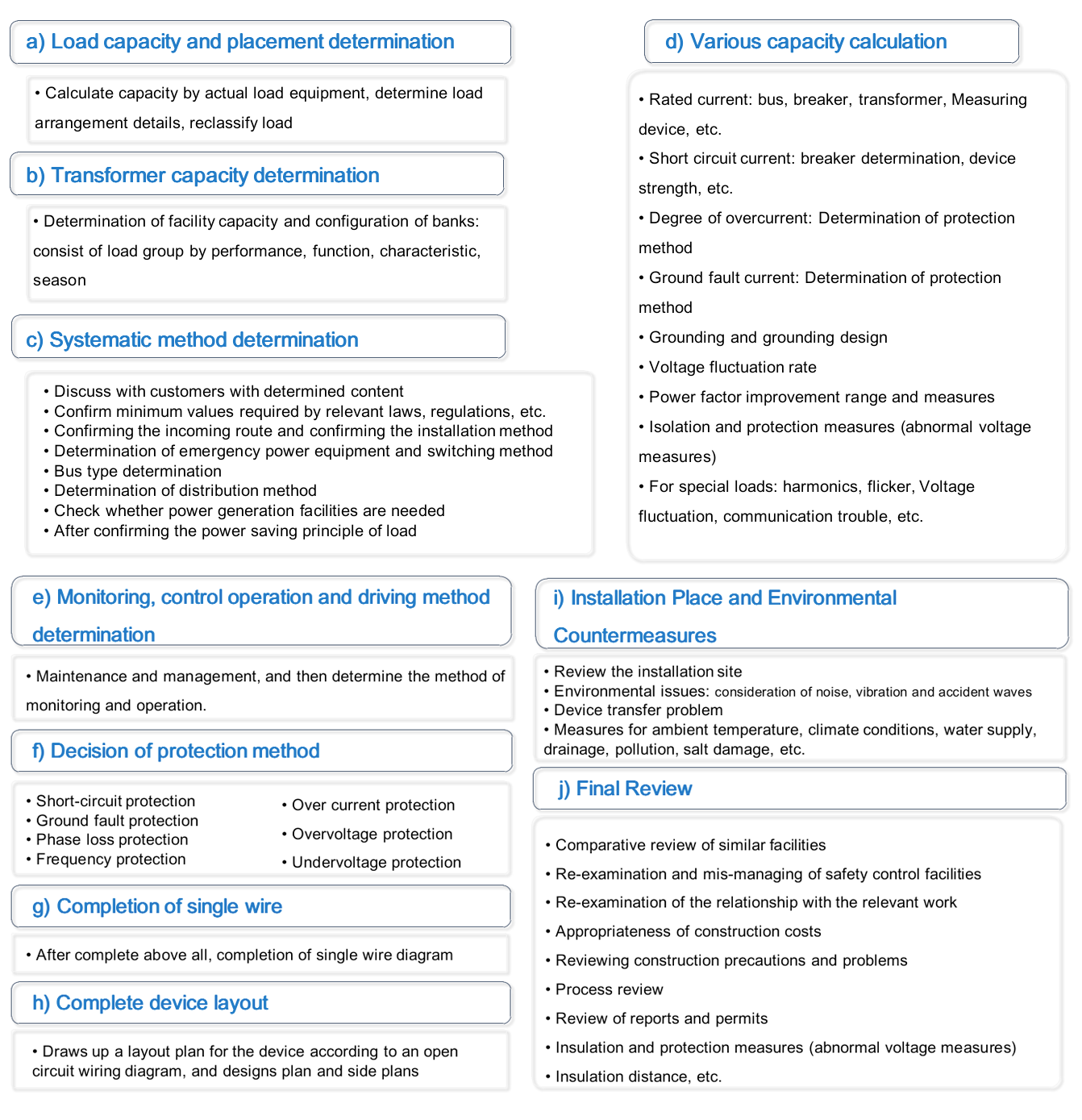 Detailed Items of Performance Work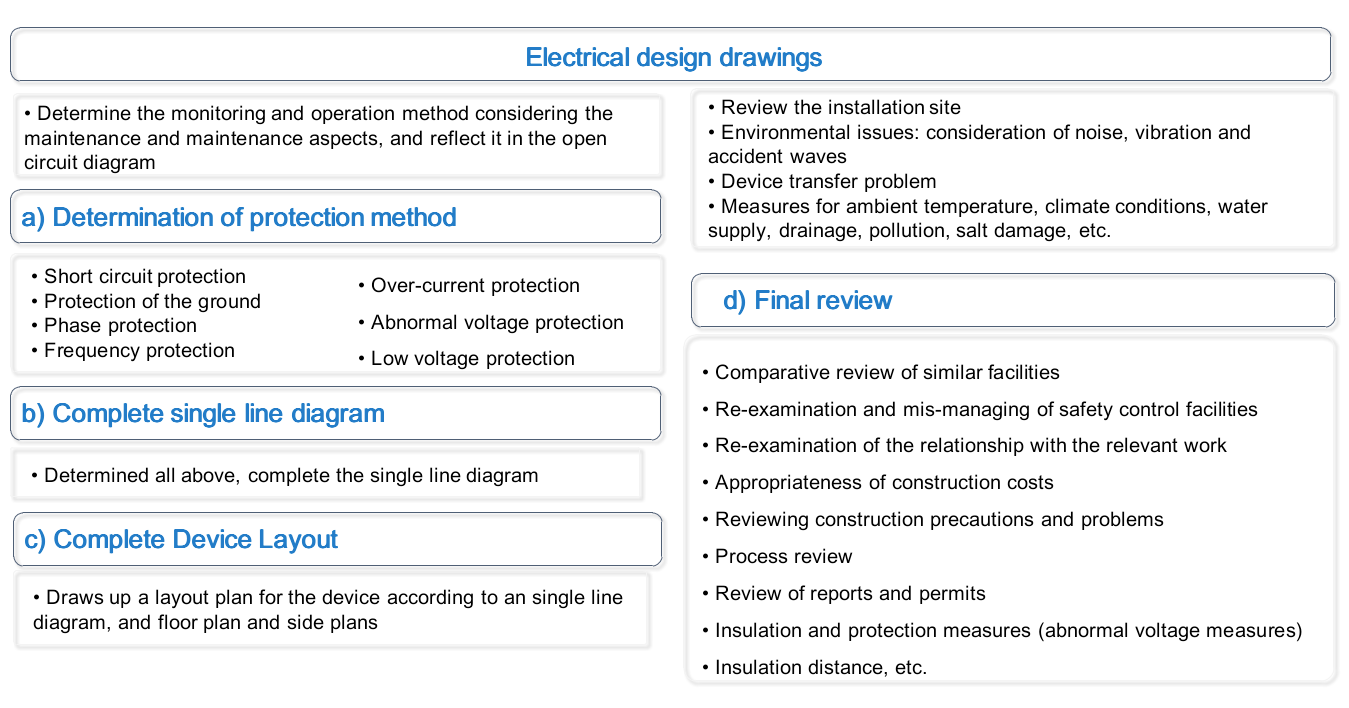 Inspection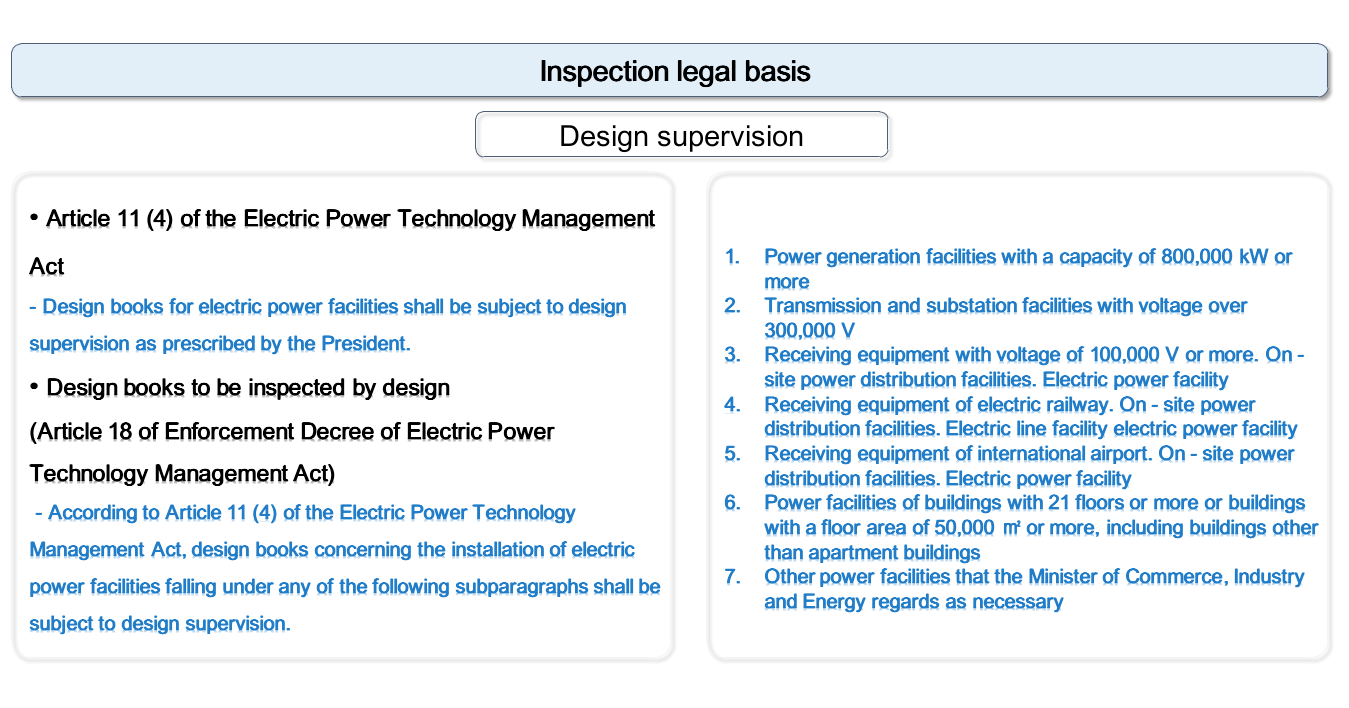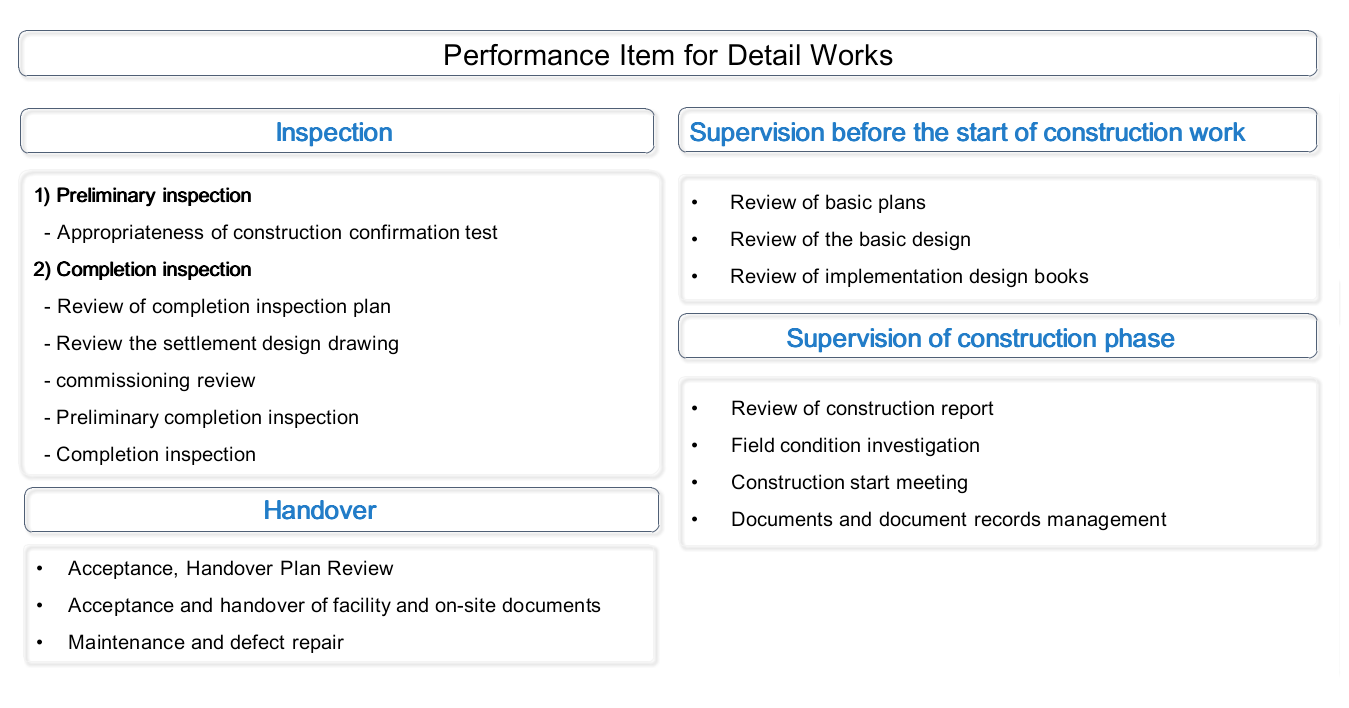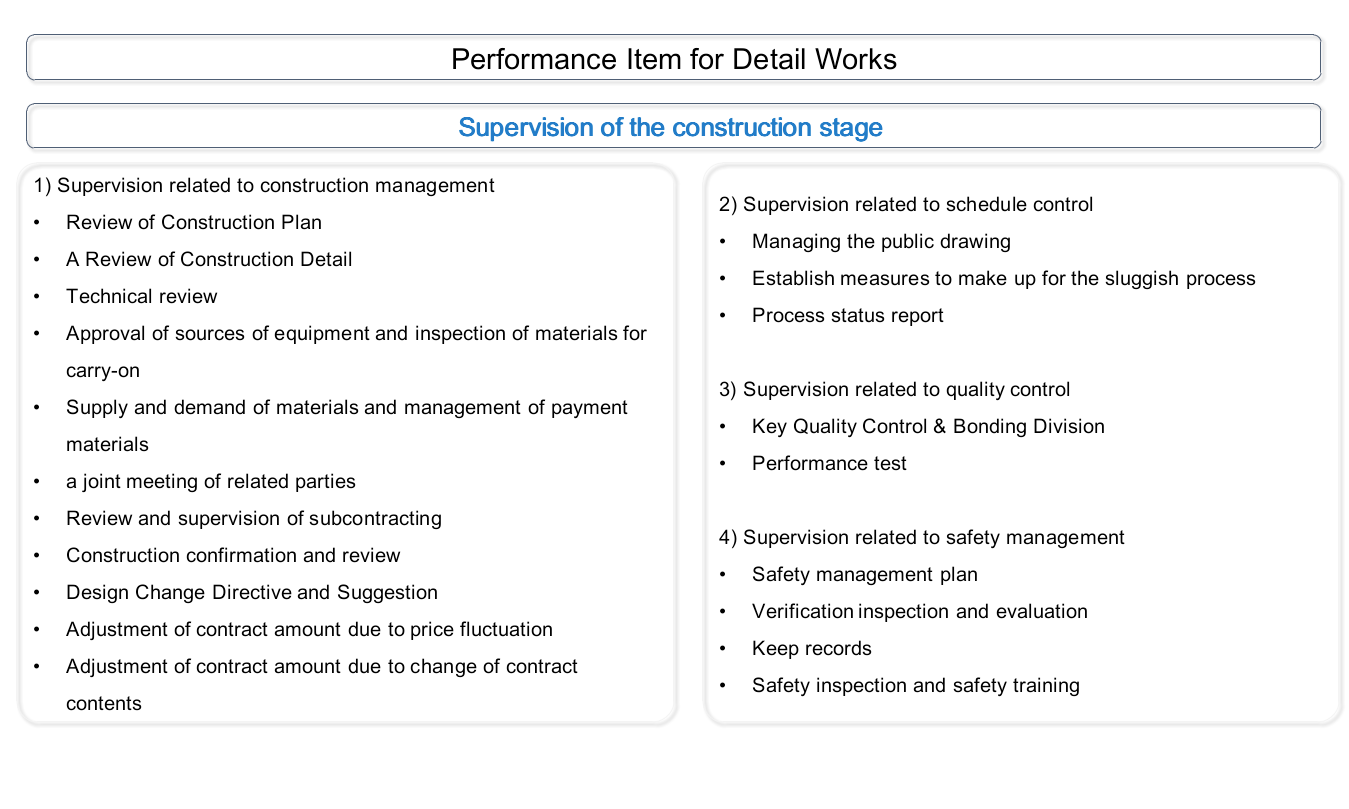 PV connection ESS(Energy Storage System)
Overview

It is a product that makes more profit by applying ESS REC weights by charging after sunset and discharging after sunset.Charging time is solar power generation time, and discharge time is possible after sunset.
ESS connection structure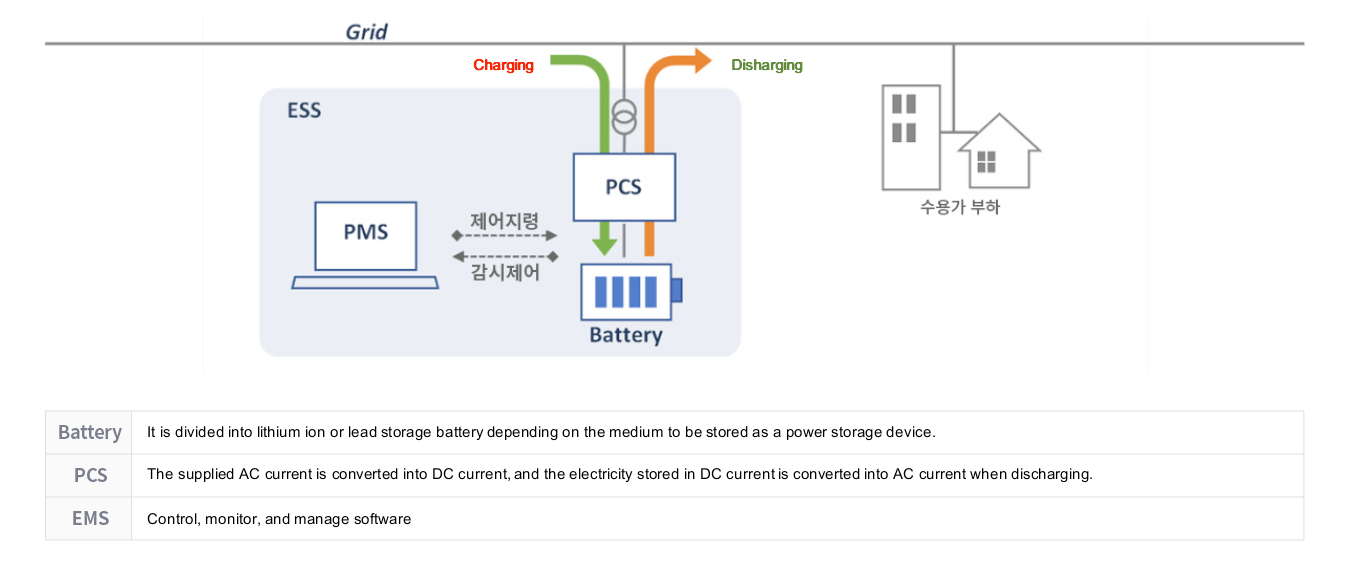 Operation & Maintenance
Overview

Operation & Maintenance
A comprehensive inspection of the plant identifies and improves the problem to maintain the best conditions of the plant. Maximize the efficiency of your solar power facility with operation and maintenance.

- As a power plant diagnostic company, we will provide specialized plant maintenance services.
- Promises development time guarantee and systematic management.
- We will act quickly in the event of an accident.
Inspection equipment
We have various specialized equipment for inspection of solar power plant, and we collect and analyze data objectively and accurately using equipment.